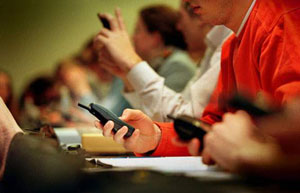 Paranial is primarily a technology oriented company with its current focus on products and services built around SMS Technology.

While a whole range of applications can be extended with SMS interfaces using our technology,our flagship product, Paranial's SMS Gateway is a desktop based software that allows users to get up and running with the ability to manage SMS based communication in the way people  use Email client software like Outlook Express (Trademark,Microsoft Corporation) to manage Email communication

Paranial's SMS Gateway.
Paranial's SMS Gateway is the easy-to-use solution that allows you to send bulk SMS messages to your customers, as well as receive and manage SMS messages sent by your customers to you. It can generate and send automated responses to customer queries. It can also save reports of all the above.

You don't need any additional infrastructure or even an Internet connection to start sending out SMS messages. The application can be installed on any PC, running Windows 95/98/NT/2000 and all you require is a data cable and a NOKIA 5110 mobile phone.
Learn More.

Browse through the SMS Technology, Product and FAQ section and learn more about Paranial's SMS Gateway.